Normally the disposable slippers are used in hotel, guest room, etc. Disposable slippers provide convenience for those who live outside. They are indeed cleaner than ordinary slippers, because they are used by one person. So how to choose the disposable slippers? 

About the purchase of slippers, mainly to determine their material. We can choose the right slippers according to the grade of the hotels and customer demands. 

1.    Non-woven slippers are moisture-proof, breathable, light, non-toxic and non-irritating, and low in price. They are suitable for small and medium-sized hotels.

2.    Terry towel slippers can be used for guests in winter. It has good heat preservation, waterproof and water absorption properties, superior to other materials of slippers, basically used in high-end star hotels.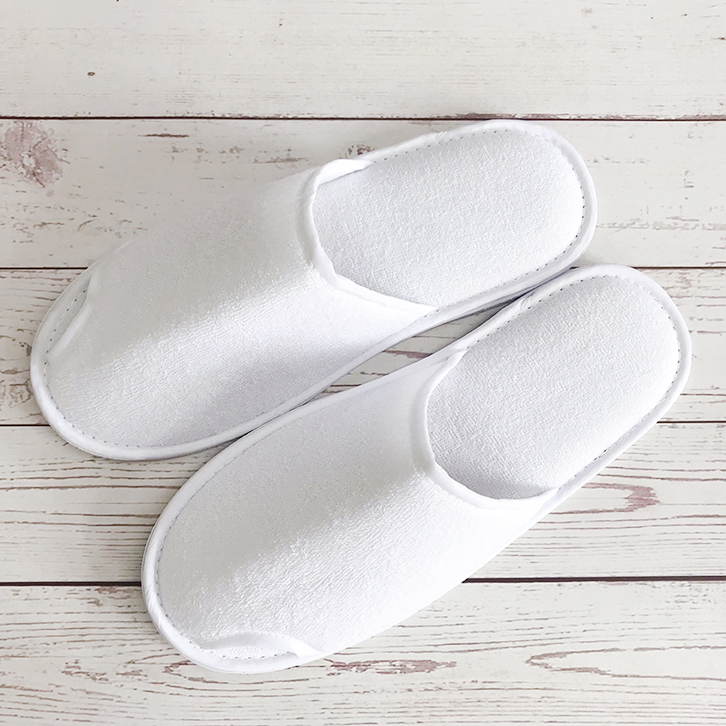 3.    In addition to the non-woven slippers and towel slippers, we also produce other materials of slippers, such as coral fleece slippers, waffle slippers, velour slippers, PU slippers, beach flip flops and etc.
To know more details of ECOWAY or our products, welcome to visit our website: //www.ecowaycare.com